Introduction¶
Thank you for purchasing ROC-RK3308-CC AIoT open-source motherboard!
For those new to ROC-RK3308-CC, the Getting Started section provides a guide for everything you need to burn the firmware and get the board running.
Please read through Getting Started carefully and refer to FAQ firstly if there are any problems. If the problems are not solved yet, please read Serial Debug section to fetch the system log and contact us and improve this document together.
Product Specifications¶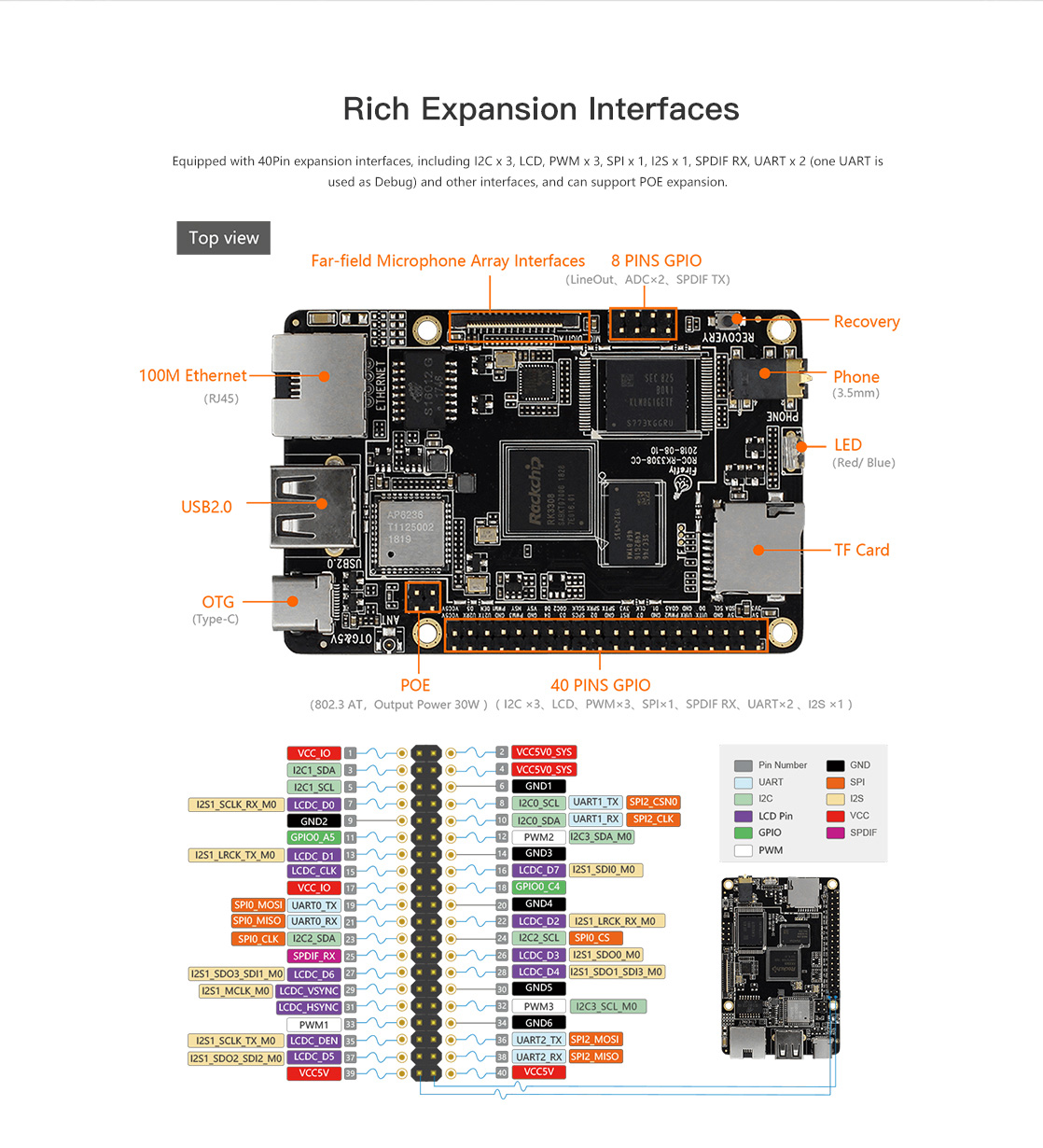 Shipping List¶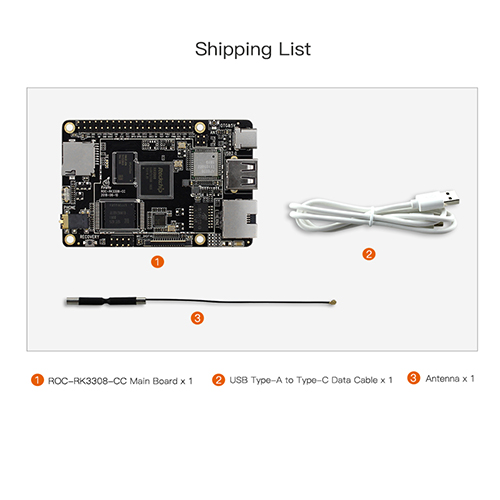 Specific information is subject to official online store.
Optional Accessories¶
The shipping list above is a standard package of ROC-RK3308-CC. To use the ASR SDK of ROC-RK3308-CC and related firmware, our development kit needs to be purchased separately.
ROC-RK3308-CC automatic speech recognition development kit includes the following accessories:
A ROC-RK3308-CC core board

A Type-A to Type-C cable

A WiFi antenna

FPC cable

PDM Microphone array
Specific information is subject to official online store.
Moreover, the following preparations need to be made before use:
Power Supply:
ROC-RK3308-CC is powered by USB Type-C interface, it can be connected to a power adapter or PC host, working voltage 5V and working current more than 500mA.
Network:
ROC-RK3308-CC supports Fast Ethernet and 2.4G wireless. So that following needs to be prepared:
Fast ethernet cable and cable router

Wireless router
Burning Firmware
Connect the PC with USB Type-C cable to burn the firmware
Serial Debug
Serial port to USB adapter, support 1500000 bps
Default baud rate of debugging serial port is 1500000 bps. Make sure that it's supported by your USB-to-serial adapter.