User manual¶
Accessories¶
Standard suit for AIO-3128C includes the following items:
AIO-3128C development board × 1

WiFi antenna
Other available accessories include:
During using, you may need the following accessories:
Display device

Display or TV supporting HDMI interface, and HDMI cable

Network

100M/1000M ethernet cable, and wired router

WiFi router

Input devices

USB wire/wireless mouse/keyboard

Infrared remote control

Firmware upgrade and debug:

Dual USB cable

USB to serial adapter
Packing list¶
Note: The packing list is for reference only.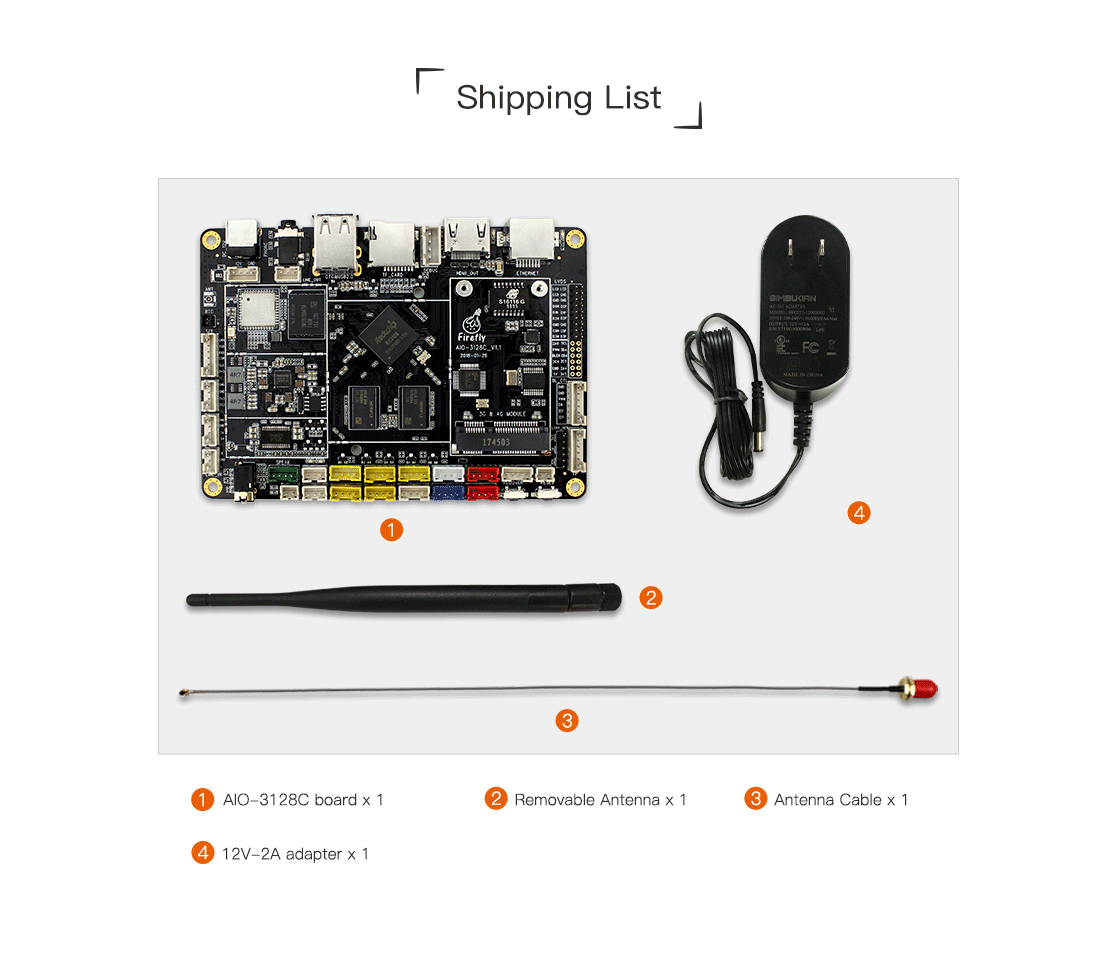 Start-up¶
After confirming the motherboard accessories are connected correctly, connect the power adapter to the live socket and the power cable to the development board. The power board will auto power on when it is powered up for the first time.
Select "Shutdown" in Android system, keeping the board's power. AIO-3128C can choose to press and hold the power button for 3 seconds: (Need an external power button, the interface is shown in the red box)
When starting up, the blue indicator will illuminate.