1. Introduction¶
The core boards of the 3588Q include iCore-3588Q, iCore-3588MQ and iCore-3588JQ. The MB-Q-RK3588 can support these three different core boards.
Based on Rockchip new generation of flagship AIOT chip – RK3588, the iCore-3588MQ features an 8nm LP process and an 8-core (Cortex-A76x4+ Cortex-A55x4) 64-bit CPU with up to 2.1 GHz.
Integrated ARM Mali-G610 MP4 quad-core GPU, built-in AI accelerator NPU, can provide 6Tops computing power, support the mains, support up to 32 GB of memory, support WiFi 6,5G/4G and other high-speed wireless network communication, support 8K video codec and multiple formats of video input and output, support multiple operating systems can be applied to ARM PC, edge computing, cloud server, intelligent NVR and other fields.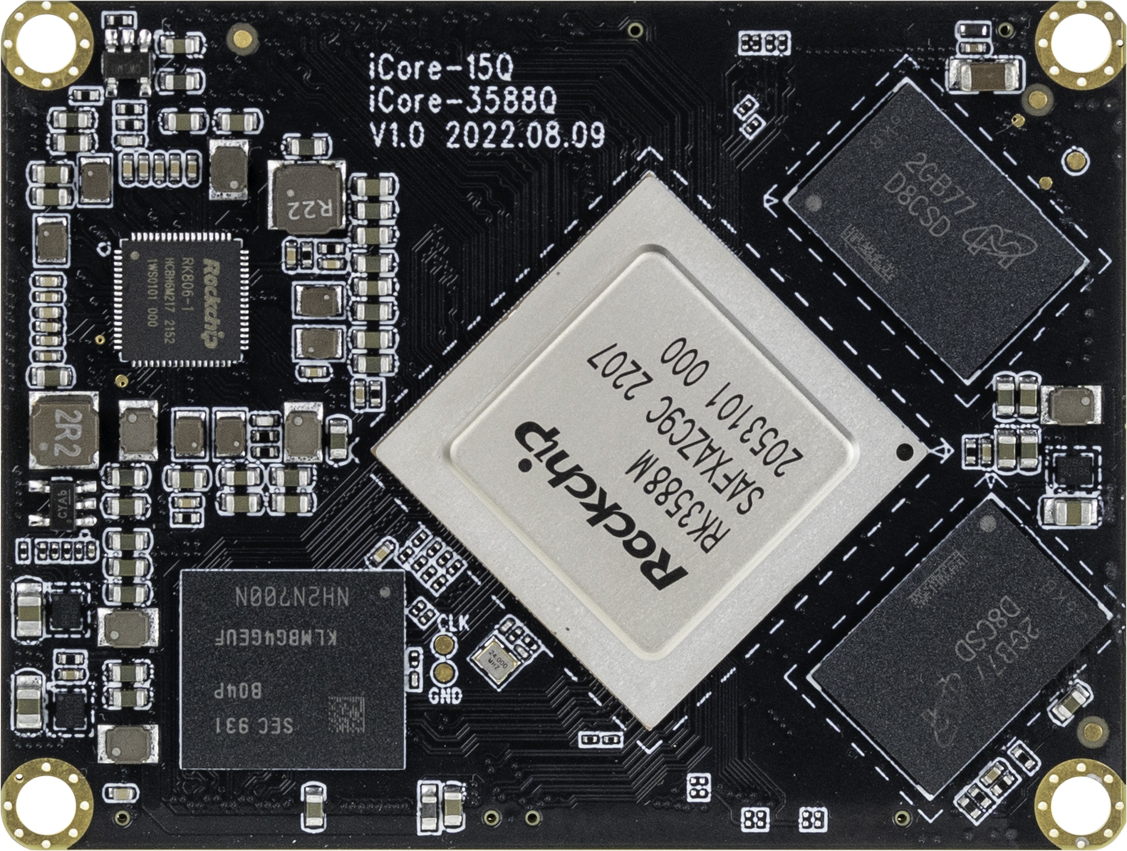 The AIO-3588MQ development board consists of the core board iCore-3588MQ + MB-Q-RK3588. AIO-3588MQ has rich interfaces such as RGMII, SATA3.0, CAN, PCIE3.0, USB3.0, I2C, SPI, UART, GPIO, MIPI-DSI, and MIPI-CSI, provide multiple power supply modes. It can be directly applied to various intelligent products to accelerate product implementation. For details, refer to "interface definition".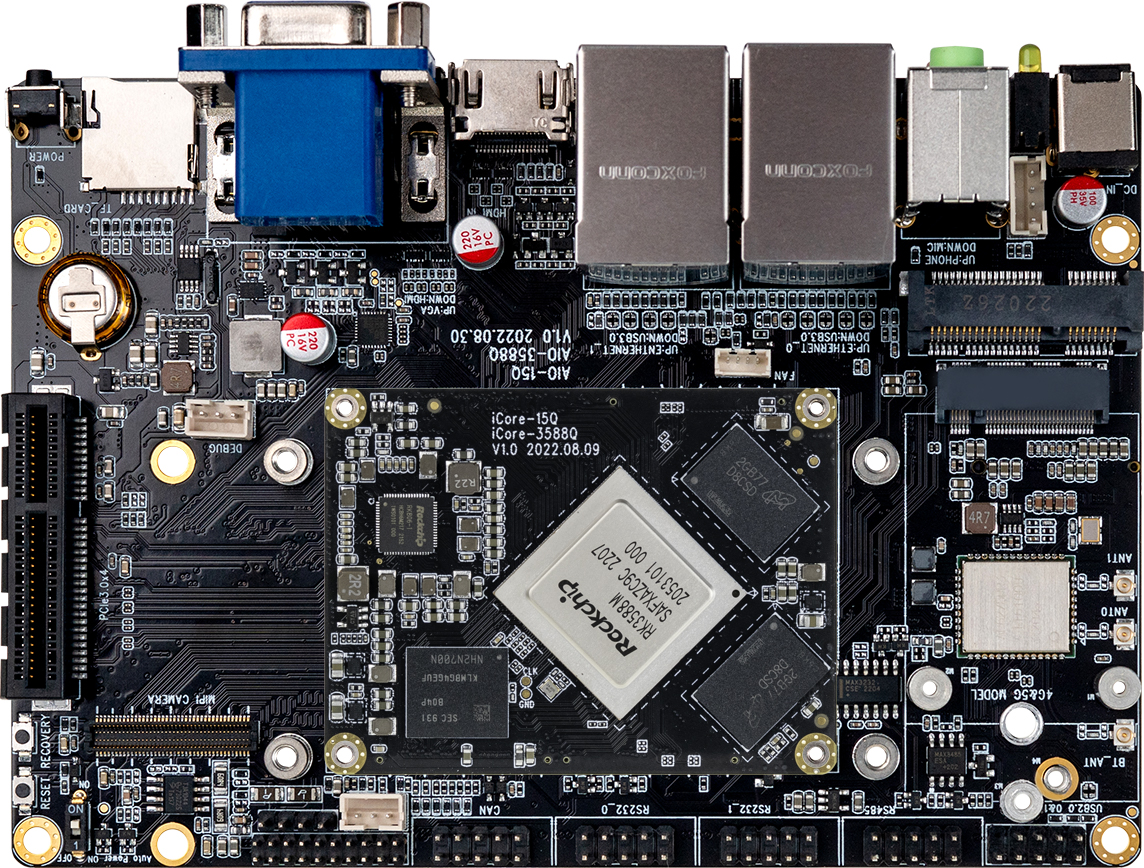 1.1. The AIO-3588MQ standard kit contains the following accessories (for reference only):¶
iCore-3588MQ Core Board x 1

MB-Q-RK3588 x 1

Copper tube antenna x 3

Type-C data cable x 1
Optional accessories include:
Serial port module of Firefly
In addition, you may need the following accessories during use:
Display device

Monitor or TV with HDMI connector and HDMI cable

Network

100M/1000M Ethernet cable and wired router

WiFi router

Input device

USB wireless/wired mouse/keyboard

Upgrade firmware, debug

Type-C data cable

Serial to USB adapter